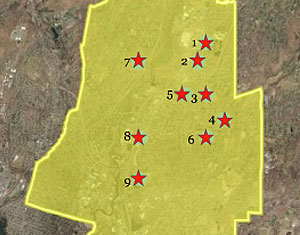 Step One
Student teams use online mapping tools to identify promising areas for GSI practices, typically focusing on town-owned properties.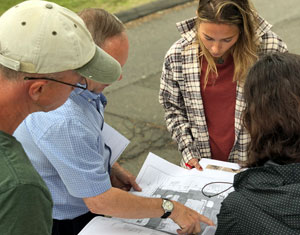 Step Two
The teams (with faculty assistance) then conduct site visits to photograph and make measurements related to their recommended sites. In the process they identify real world factors, both positive and negative, that would affect their recommendations.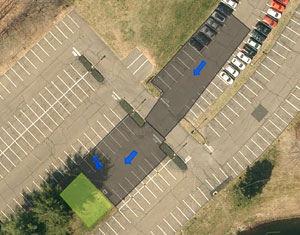 Step Three
The field observations are used to help prioritize the list of GSI practices, and to size them to capture the correct amount of rainfall. Maps, photographs, recommendations and pollutant removal estimates are then assembled into a Runoff Reduction Action Plan for town officials.
Contact us about working in your town.