Important Dates & Deadlines
The overall effective dates of the permit are July 1, 2017 through June 30, 2022.
We developed an MS4 tasklist that may help you with MS4 planning. Because many deadlines are different between new and existing MS4 communities there are two versions - one for exisiting (2004) MS4 towns and another for new (2017) MS4 towns. Email Mary if you'd like the original excel file instead of the pdfs posted here.
Download Existing MS4 Tasklist 
Existing MS4 Tasklist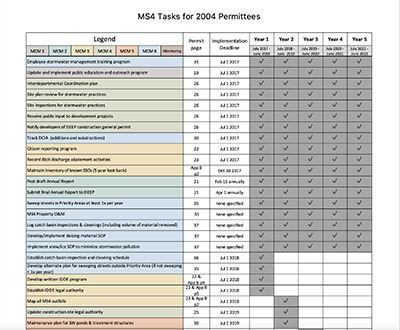 Download New MS4 Tasklist 
New MS4 Tasklist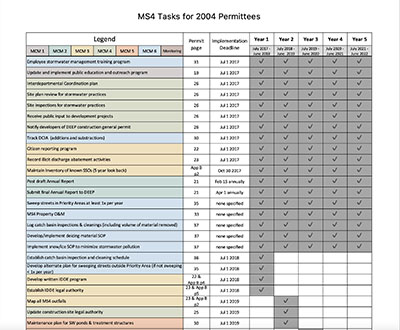 Upcoming events
NEMO has created a Google Calendar that will include import deadlines from the permit as well as dates of webinars, trainings, and other events.
Click to add the CT MS4 Calendar to your outlook, macOS, iOS, or other calendar application.